By your junior year, you should be well on your way to clarifying your career goals and starting to make post-graduate plans. Serious discussions with your faculty advisor and other faculty mentors should begin, during which you seek advice about graduate programs to investigate and potential mentors for graduate study and research. If you have decided to attend graduate school, in the summer after your junior year you will begin the actual application process in earnest.

A WORD TO THE WISE
Create a calendar for recording all dates relative to your grad school application process — such as, test dates, application deadlines, dates you requested letters of recommendation and interview dates.
Timeline
Summer (prior to senior year)
Begin drafting a statement of purpose/personal statement.
Review options for graduate programs in your field using paper guidebooks and online sources and settle on a "short list" of programs you may want to apply to.
Determine which standardized tests you will need to take and when. Consider taking a prep class. Register for prep classes and tests and take both during the summer if possible.
Research graduate fellowships for which you might apply and prepare applications in time for early fall due dates
Make sure your undergraduate transcript is accurate and complete. Contact the Registrar's office and request corrections if needed.
Gap Year
Pursuing a gap year, typically 12-24 months in duration, is one way to gain meaningful experience if a decision to attend graduate school at a later time is made. This experience provides you with an opportunity to assess your strengths and career interests, and build skills that are transferable to the workplace or graduate school. Different types of gap year experiences include traveling, volunteering, teaching, and post-graduate service programs. These opportunities are available to all majors, and may offer benefits including stipends, housing, and/or tuition assistance. For more information see our Gap Year page.
September
Meet with faculty mentors to discuss preferred graduate programs, discuss your personal statement draft, and request letters of recommendation.
Obtain forms and materials needed to apply, register with online services and prepare to complete applications.
October
Take or retake standardized tests if needed.
Write or revise any scholarly writing or research samples to accompany your applications.
Complete and submit applications with early deadlines or rolling admissions.
November
Submit transcript requests to the registrar's office either in person or online. Determine which programs need transcripts early (before fall grades are posted) and which should receive transcripts after fall grades are posted.
Submit applications with December or January due dates.
January
Complete and submit applications for programs with relatively late deadlines. Generally March 1 is the latest of any program and most are earlier.
Feb/March
You may begin to receive letters offering admission, offering you a place on a waiting list or politely denying your admission. It is almost always a good idea to wait until you have heard from all programs before making a decision about which to attend.
You may be invited to interviews at some of your schools. If an interview is optional, consider exercising the option in order to gain more information about the program and how well it meets your goals.
Make sure you have completed your FAFSA form if you want to apply for need-based financial assistance. Financial awards of a "merit" nature will generally be included in your letter of acceptance. The application for need-based aid may take longer to process.
April
You may want to make last-minute visits to schools that have offered admission, either to see them for the first time or to re-visit those that are on your very short list. If you do visit, plan ahead and make appointments with key individuals and prepare appropriate questions based on careful homework. See "Important Questions to Consider."
Generally, most students accept one of their offers by May 1. By accepting an offer and paying a deposit, you are indicating that you have decided not to accept any other offers. Accepting more than one offer to keep your options open longer is not an ethical strategy. Not only that, if the schools compare notes (and some do), you may jeopardize your standing with both schools/programs.
---
Pre-Medical and Pre-Dental Students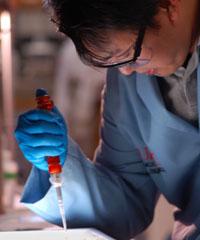 The PreMedical and PreDental Advising Office serves UMBC current students and alumni who are interested in attending medical, dental, optometry, podiatry and veterinary school. The office provides guidance on how students can become a competitive applicant for professional school. Services include academic advising on issues relevant to the professional school prerequisites, workshops, visits from professional school representatives and assistance with navigating through the professional school application process.
The office is located in the Meyerhoff Chemistry Building, Room 140.