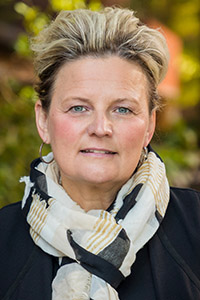 Director
routzahn@umbc.edu
410-455-3671
PRIMARY DUTIES
Oversee the development and delivery of internship, career exploration and professional programs for UMBC students and alumni.
Develop and maintain faculty and staff relationships for career programming.
Manage operations of the Career Center and staff development.
Provide career and internship advising to economics, financial economics and business technology administration majors.
Conduct outreach to employers, alumni and community members for career programs and job and intern leads.
DEGREES
M.Ed. in Human Development and Psychology, Harvard University
B.A. in Psychology, Georgetown University
BACKGROUND/EXPERIENCE
Christine has over 20 years of professional experience in career development and experiential education. She has a proven record of successfully developing, coordinating and promoting new programs and establishing strong relationships with students, employers, faculty and academic programs. Prior to starting as Director in August 2013, Christine oversaw UMBC's Internship Programs through the Shriver Center and worked within the Baltimore County School System for various School-to-Work initiatives. She currently serves as an active board member and past President of the Maryland Career Consortium. She is passionate about helping others see their career potential and inspiring students to take action to achieve their career goals.