Featured Employer Partner: Northrop Grumman
New content every day this week
September 7, 2020 9:56 AM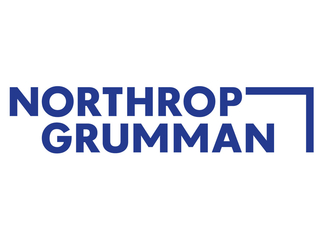 All this week the UMBC Career Center is excited to feature one of our top employer partners,
Northrop Grumman
!
Events this Week:
Wednesday, Sept. 9 is Northrop Grumman's
UMBC Connects day
in which they will hold 3 sessions on: 
11:00 - 11:45 - Exploring Future Pathways
Northrop Grumman Opportunities with Kevin Gordon & Angella Griffin
 
Noon - 12:45 - Intern & Recent Hire Panel Discussion
Hear From Your Very Own UMBC Alumni
 
1:00 - 1:45 - Where to Go From Here
Learn About Current and Future Hiring Goals Q&A


About Northrop Grumman:
Defining Possible is what drives us at Northrop Grumman. We are 85,000 people strong – with careers across all areas: air, cyber, land, sea and space – working as one to defend and define the future. Northrop Grumman careers and internships are as varied as your interests, with a lifetime of potential that will give you every opportunity to do your best work. Working together with people from many backgrounds, personal passions and disciplines, we share a drive to push the boundaries of science, technology and engineering to create a better world.
Global Presence
Northrop Grumman is a leader in a wide range of capabilities around the world, delivering products and services to customers in 25 nations. With a well-established international presence, we maintain a network of offices and local business operations serving Europe, the Asia Pacific region and the Middle East to help meet the needs of our customers. 
Early Career and Interns
Northrop Grumman interns and early career employees get exposure to how some of the top minds from across many different industries turn ideas into outcomes. Our interns work on projects in aerospace, cyber, manufacturing, engineering, information technology, business management, logistics and all functions across the enterprise. 
Corporate Responsibility
At Northrop Grumman, we take pride in conducting business with a broad perspective, taking into account customers, employees, shareholders, the environment and communities in which we operate. As we continue to grow, we remain committed to maintaining the highest ethical standards, embracing diversity and becoming an ideal corporate citizen. We do so by implementing our core values: taking responsibility for the quality we put forth, delivering customer satisfaction, demonstrating leadership, acting with integrity, valuing our people, and treating our suppliers as essential team members.
Featured Content:
Monday, 9/7
See how one intern turned mechanical design engineer, Mei-Li Hey, is Defining Possible.
Tuesday, 9/8

Defining Possible: What Drives us at Northrop Grumman



We Are Northrop Grumman

Wednesday, 9/9
Each of the 3 sessions for Northrop Grumman's UMBC Connects day were recorded. View them here: Thursday, 9/10
Life at Northrop Grumman

Crafting History - B-2 Beginnings
Friday, 9/11
Ingenuity in Action

--