Summer 2021 Internship- US Marine Forces Cyberspace Command
Apply by 8/3- Computer Science Majors & Minors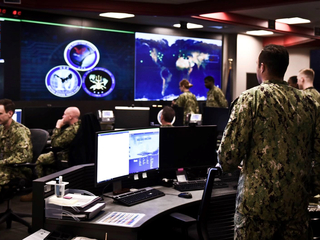 The United States Marine Forces Cyberspace Command is very interested in UMBC student talent for spring or summer 2021 interns.  If selected you will obtain Top Secret Sensitive Compartmented Information (SCI) clearance.  The internship would be in Fort Meade, MD.  If interested, please complete the linked application document by August 3rd and send it to MARFORCYBER_G9_ENGINEERING@nsa.gov
Please note that a letter of recommendation is required.
Eligibility / How To Apply:   
- Interns must be U.S. Citizens. 
- Interns shall be high performing students majoring (or minoring) in computer science. 
- Interns shall provide a letter of recommendation from a Professor in the computer science department.  
- Interns must be full or part-time students working towards a degree at an accredited college or university (6 or more credits per semester; 18 or more per year). 
- Intern shall have a basic understanding of accepted programming practices. 
- Interns shall be interviewed by the MARFORCYBER DevOps Group staff prior to selection. 
TO APPLY-
Students should complete and return the application and letter of recommendation no later than 3 August 2020 (
MARFORCYBER_G9_ENGINEERING@nsa.gov
) They should expect to be contacted for a phone interview very shortly after.   
If Selected:  
- Interns must be able to gain and maintain a Top Secret Sensitive Compartmented Information (SCI) clearance w/ counterintelligence (CI) polygraph.
- Interns must be able to work 40-hours every two week pay period (M-F) (approx. 20 hours per week) @ Fort Meade, MD. 
- Interns will be compensated at the GG7 or GG9 part-time paygrade based on experience.  
- Interns may remain in the program for three years.