GOOGLE Student Newsletter
February 2020
February 13, 2020 11:36 AM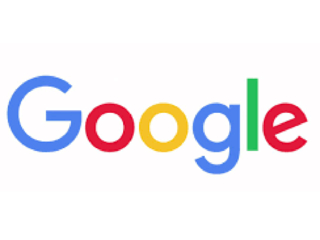 Happy Black History Month from Google
Welcome to another edition of the Google Student Newsletter, created to keep you informed of Google opportunities and development resources. This month, we're excited to bring you workshops and panels via YouTube Live, an opportunity to apply for our Hispanic Student Leadership Summit, and loads of skill building resources. As you read through this newsletter, note the important application deadlines and remember to apply as early as possible. Lastly, be sure to watch the video Google created to honor Black history and culture below. 
---




Google's annual Hash Codecoding competition is coming up with an Online Qualification Round on Thursday, February 20.

 

Hash Code is a great opportunity for you to flex your coding skills, learn more about software engineering at Google, and have some fun. In the past, contestants have tackled challenges focused on YouTube, self-driving cars, Loon, and more (more info here).

 

Top teams from the Online Qualification Round will be invited to attend the World Finals at Google's European headquarters in Dublin, Ireland in April.

 

Make sure to register for Hash Code by February 17 at g.co/hashcode. 

 

It's also not too late to host ahub, or Hash Code meetup, at your university so that you and your classmates can come together to compete in the Online Qualification Round. More than 600 universities, offices, and developer clubs around the world will be hosting hubs this year—join them by clickinghere.

 

---

 Upcoming Google Students YouTube Live 

FEBRUARY EVENTS

[New Role] Privacy Engineering @ Google

Tuesday, February 18 @ 4:00PM PT / 6:00PM CT / 7:00PM ET




Still looking for a full-time job in 2020? Have a passion for privacy and user choice? Have a good understanding of security infrastructure, design analysis, and research experience? This session is for you. Join us as we talk about our new Privacy Engineer role at Google. We'll be taking your questions live. 




Black @ Google Tech Panel

Wednesday, February 19 @ 4:00PM PT / 6:00PM CT / 7:00PM ET




Join us for a virtual panel with Black Googlers in tech. Our panelists will give you an in-depth look at their experiences as professionals inside and outside of Google to better understand how various leaders have navigated their careers. We will also be taking your live questions.




Click here to RSVP for February events 




MARCH EVENTS

Women @ Google Tech Panel

Tuesday, March 3 @ 3:00PM PT / 5:00PM CT / 6:00PM ET




Please join us for a virtual panel with women in tech. Our panelists will discuss their pathway to Google, advice they have for college students, overcoming imposter syndrome, and much more. We'll also be taking your questions live.




Building your Brand & Preparing for Conferences

Tuesday, March 17 @ 4:00PM PT / 6:00PM CT / 7:00PM ET




If you're interested in taking your personal brand to the next level, this is the session for you. Tune in to learn some tips and tricks about how to enhance your resume, digital presence and more. We'll also have some "conference hacks" that will help you make the most of your time at conferences—if you're attending the NSBE National Convention in March you'll definitely want to tune in.




Recruiter Spotlight: What Google Recruiters Look For

Tuesday, March 31 @ 4:00PM PT / 6:00PM CT / 7:00PM ET




Wondering how to build a strong online presence that will help you stand out? Interested in learning what recruiters are looking for on a technical resume? Join us for a conversation with Google recruiters as they discuss what they're looking for when reviewing candidates and how to avoid some common mistakes.




Click here to RSVP for March events 

Follow the Google Students YouTube Page >

---

Skill-Building  

Code Jam to I/O for Women 2020

Do you want to win a ticket to Google I/O? Do you like solving fun, challenging problems? Then try your hand at Code Jam to I/O for Women, our coding competition bringing women from around the globe together in a single online round on Saturday, February 15 starting at 15:00 UTC.

Work your way through intriguing algorithmic challenges, such as constructing an artificial language or helping a sleepwalking sheep get back home. The top 150 participants will receive a ticket to Google I/O and a reimbursement to offset travel expenses. Email codejamio@google.com. Learn more and register today at g.co/codejamio. We hope you'll join us! 

Here's how to participate

Register before the competition begins atg.co/codejamio. 

Add the roundto your calendar.

Prepare by reviewing our comprehensiveFAQand practice past problems on ourarchive page. 

Compete in the 2.5-hour round on Saturday, February 15 at 15:00 UTC. 

 

 

---

Scholarships and Conferences                           

Hispanic Student Leadership Summit 

On Friday, April 17 and Saturday, April 18, Google will gather 50 engineering and computer science students from across the U.S. and Puerto Rico for the fourth annual Hispanic Student Leadership Summit (HSLS), in partnership with the Hispanic Association of Colleges and Universities. Google's HSLS was created to bring Latinx student leaders together to share innovative and creative best practices with one another, and to connect and network students with Latinx leadership at Google. Student leaders from all North American universities are encouraged to apply.




Applications are open now through March 1. Visit this application link to apply.

---

Celebrating Black History Month at Google

Click the video below to see Google's new commercial honoring Black History Month
---
Role Spotlight
Site Reliability Engineer 
Still looking for a full-time job in 2020? SRE applications open soon!
Site Reliability Engineering (SRE) combines software and systems engineering to build and run large-scale, massively distributed, fault-tolerant systems. SRE ensures that Google's services—both our internally critical and our externally-visible systems—have reliability, uptime appropriate to users' needs and a fast rate of improvement. Engineers on this team love to create robust and scalable software and infrastructure that scales to tens of millions of users. 
How to Apply: Applications for Systems Engineer and Site Reliability Engineer will go live February 21, 2020 on google.com/students.
Engineering Residency Program 
Whether you're interested in building new mobile features for YouTube, scaling complex infrastructure for Google Cloud or using machine learning to innovate for millions of users, University Graduate Software Engineers work across the company to research, design and launch our most critical products. Engineering Residency is a one-year residency program designed to hone residents' technical skills, provide programming experience on Google Engineering teams, and offer mentorship opportunities. Residents attend a short training period followed by rotations on up to two Google Engineering teams. To learn more, check out our video here and visit our site here.
Other Full-Time Opportunities at Google
*Links are live during the application window, applications are reviewed on a rolling basis, and we strongly encourage students to apply early. Students can also visit www.google.com/careers/studentsto learn more about student programs and opportunities at Google.