Summer Roundup
Wrap up your experiences and get ready for the new semester!
September 11, 2018 12:58 PM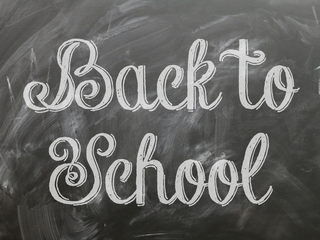 Welcome, or welcome back, to UMBC! To most, 90-degree weather and steadfastly green trees don't really feel like the beginning of the school year, but believe it or not, here we are. I hope you're at least a tiny bit excited for your new semester.
I'm always torn between excitement and stress. I filled my calendar with due dates and exams, but looking at it makes me realize how much I have to do. Before we go any further, let me introduce myself. I'm Emily, a third-year computer science major with minors in Mandarin and creative writing. I work as a Career Peer Advisor here at the UMBC Career Center, and this year I'm going to be handling our weekly blog posts. At the Career Center, we specialize in getting you all jobs, and more important than that, a job you might actually enjoy. Have no idea what field to go into? We have tools and appointments for that. Need a summer internship? We have specialists to guide you along the way. Want to have an internship showcased on your transcript? We do that too. Stop by the second floor of Math and Psych any weekday from 2 pm- 4 pm to get resumes reviewed, UMBCworks questions answered, and cover letters edited.
Now before you launch straight into classwork, it's helpful to take time and evaluate what you did over the summer. Service projects you completed, jobs you had, internship experience, it can all be useful when redoing a resume. And I know that those summer experiences look different for everyone, so I'll try and break it down a little.
If you had a job or internship, there are a few important things to do before you forget everything in the haze of school projects. First, add the experience to your resume. If you're not sure how exactly to do that, we have tons of resume examples on our website. Second, consider reaching out to your direct supervisor. Thank them for an informative summer and generally explain how much the experience meant to you. This is a great way to accumulate references for your next application.
If you had a job or internship not related to what you're studying, the two steps above are also very important to you. I know it might not seem like it, but by maintaining a summer job, you're cultivating professionalism and work ethic that will help you in your field for years to come. While you're editing your resume, think about any skills you gained that might transfer to the field you want to work in. Maybe as an office assistant, you got a lot of experience with spreadsheets. Maybe as a retail worker, you helped organize schedules and shifts so that your colleagues stayed happy. These all look wonderful in a job description.
If you didn't work over the summer,there are still a lot of thing to consider. Volunteer experience, extracurriculars, new computer skills, and personal projects in your field of study are all important to have on resumes. Take a few minutes, brainstorm a list of your accomplishments, then take a look our career guide to figure out how to showcase what you did.
Here at the Career Center, we also had a productive summer. We have a new resource for students: Big Interview. Sign in with your UMBC login and you have access to their database of interview questions. You can even record yourself answering interview questions and get feedback from a Career Center team member through email. It's a great practice tool for those who get a little nervous while interviewing.
Now that your summer is all summarized (see what I did there), you're ready to hit the ground running. There are lots of big and exciting things coming up, from the Career Fair, to On the Roads with companies like Morgan Stanley, to panels with representatives from T. Rowe Price. Till next week, I'm your friendly neighborhood Career Peer. I wish you all a smooth start to the semester, and I hope we see you soon!