Are you ready for the UMBC Career & Internship Fair?
Get Ready Through Our Upcoming Series of Programs
September 9, 2018 4:23 PM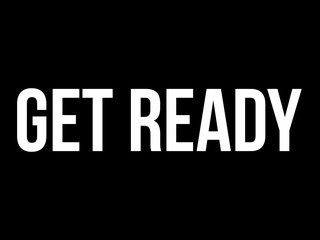 Nearly 140 Employers are Coming to Campus on Wednesday, September 26th to Recruit Students Like YOU

Are You Ready for the UMBC Fall Career and Internship Fair?

Participate in one or more of the workshops below.
Open to various fields of study and degree levels!

This is a great opportunity to learn from industry experts.

Keys to Success - Behavioral Based Interviews
Monday, September 10th, 12Noon - 1:00 pm, Commons 331 - Facilitated by T. Rowe Price
Behavioral interview questions focus on how you handled various work situations in the past. Your response will reveal your skills, abilities, and personality.
Facebook Tech Talk
Tuesday, September 11th, 5:00 - 7:00pm, UC 312 - Facilitated by Facebook


Learn how to put your best foot forward at this Crush Your Coding Interview Workshop by Facebook.

Keys to Success - Surviving a Group Interview

Thursday, September 13th, 5:00 - 6:00 pm, The Commons 331 - Facilitated by the Career Center
Group interviews can take you by surprise, but more and more, companies are using them to effectively find job candidates and expedite the interview process.

Keys to Success - Video Interviews

Thursday, September 20th, 5:00 - 6:00 pm, The Commons 331-

Facilitated by Deana Carter, FDM Group
Video interviews can be a great way to connect with a potential employer without having to travel, but they are full of potential pitfalls. So if you're asked to participate in a video interview, you'll want to make sure you're ready.

ALSO- STOP OVER THE CAREER CENTER IN MATH/PSYC 201 FOR RESUME RESCUE FROM 10AM-12PM and 1PM-4PM FOR A RESUME REVIEW- Career Center Staff and Industry Experts will be on hand.

Resume Rescue is being held on Thursday, September 13th and Monday, September 17th