The Choice Program is looking for students!
Interested in advocating for youth? Check out this job!
September 19, 2017 3:19 PM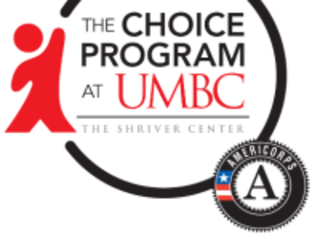 The Choice Program at UMBC is looking for recent graduates who are interested in working with a non-profit organization as an advocate for youth in Maryland. I am leading our effort to expand into Howard County, and need team members! 
The Howard County Team will be focused on connecting disengaged youth to educational and vocational resources within Howard County. The team will be centered out of Howard County Government's Gateway building, side-by-side other non-profit organizations and government agencies. Our location will give us an unique opportunity to establish strong partnerships within the county, and provide wrap-a-round services to undeserved youth of Howard County. 

Hence, the Howard County Team needs team members who have strong communication skills, are proactive, and are excited to establish relationships within the region. I would also like to have Fellows who are familiar with the Howard County area, its school system, the socially-progressive companies within the area, and current gaps in services that exist.
The Choice Program is always recruiting for individuals to serve a 12-month Fellowship as an AmeriCorps Community Service-Learning Fellow. This commitment offers AmeriCorps Fellows the chance to gain a wealth of experience in the fields of education, case management, youth development, human services, social justice, and social enterprise. During a service year, Fellows establish networks in the nonprofit and public sector and, most importantly, make an impact on the lives of youth. We want people who are committed to fighting racism and changing systems within Maryland through a strengths-based, community-led model.
____________________________________________________________
The Choice Program welcomes applicants with Bachelor's Degrees in all disciplines. Our teams work with Baltimore City Schools, Howard County Schools, Baltimore City Department of Social Services, Maryland Department of Juvenile Services, and various business partners including, Starbucks, and Chipotle. Our Jobs Team offers a unique experience in Social Enterprise in Baltimore City. Our teams are located throughout Baltimore City and County, Montgomery County, Prince George's County, and Howard County.

AmeriCorps Fellows within The Choice Program receive the highest AmeriCorps living stipend in the country of $24,930/year and an Education Award of $5,815 at the completion of one's service term. 

To apply, go directly to the UMBC website, 
here
.