Research & Development Internship in Food Chemistry!
Paid Chemistry Internship with TIC Gums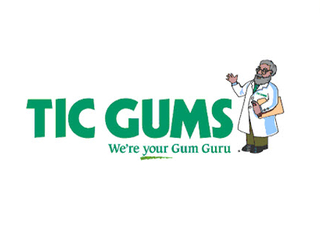 TIC Gums is consistently ranked as America's #1 preferred supplier of hydrocolloids to the food industry. We are seeking students who are currently pursuing a Food Science/Nutrition degree for an upcoming intern opportunity for this summer. These opportunities are for Lab Technicians in the R&D Department of our Texture and Innovation Center in our White Marsh, MD location.
In this role, you will be preparing lab samples, assisting in lab experiments, and performing research. You will be performing tests including viscosity, pH, mesh, moisture, and gel strength. You will also gain skills required to safely and properly operate specified lab instrumentation such as Brookfield viscometer, Texture Analyzer, pH meter, and ash oven according to listed work instructions. You will be responsible for maintaining a laboratory notebook to record the results of your work, and for tabulating and submitting results in a timely manner. You will also prepare and deliver a presentation of your overall findings and results.
Students should possess the following skills and experience: Taken a food chemistry and/or food processing class, fundamental courses & labs in food science; have worked in a lab and familiar with good laboratory practices; performed research projects; ability to perform experiments with limited supervision; strong communication skills; familiar with the process of product development/experiment design; experience with emulsion and particle size testing/analysis.
Each internship position will have specific goals and project objectives that the student will be responsible for accomplishing during the internship. Students will be assigned a department supervisor who will provide guidance on day-to-day tasks, as well as expose the student to the working environment of TIC Gums.
Throughout the summer, HR will sponsor several seminars on resume writing, interviewing techniques and transitioning to the job world after school.
Our internship program runs during the summer months – approximately the end of May through August. Students must have a minimum of 3.0 GPA in order to apply and be pursuing a degree in a related field of study to the position.
Each internship is a paid position that offers a challenging opportunity. Positions are limited. Interested candidates should submit their resume to Michelle Magliocchetti @ internships@ticgums.com.
You can also visit our website at: http://www.ticgums.com/careers/internships.html