Seeking Candidates in Various Business & Operations Units
Full-Time & Intern Opportunities at Northrop Grumman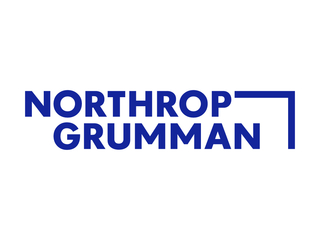 Northrop Grumman is seeking applicants to fill various roles within the Business & Operation Support areas of their organization.  Log into your UMBCworks account for full details and application instructions:
Business & Operation Support - Internship/Co-Op (9329521)
Business & Operation Support - Entry Level (9329520)
Below is information regarding the specific areas where positions are available:
As a member of the Communications team you could develop and deliver information about Northrop's people, programs and processes, includes Employee, Business, Digital and Executive Communications.  In the area of marketing you may have the opportunity to work in advertising and branding to include photography, video and graphics.
As a member of the Human Resources team you will support NG employees through the development of leading-edge programs and services that enable them to contribute their best work as we strive for sustainable top performance. This support takes many forms from creating a culture of engagement, to developing our workforce and strengthening our leadership, to enabling a more inclusive workforce, to helping meet the work-life needs of employees at every stage of their career.
As a member of the Contracts team you could be responsible for proposal review for new business, prepare routine responses for proposals and contract modifications.  You could also be asked to analyze contract requirements, special provisions, terms and conditions to ensure compliance with appropriate laws, regulations, corporate policies and operating procedures; prepare and administer routine correspondence, negotiation memoranda, and contract documentation to ensure timely and coordinated submittal; prepares, organizes and maintains contract records and files documenting contract performance and compliance; conduct research to support contract audit and or facilitate business unit contracting trends. 
As a member of the Cost Management team you will become familiar with the Earned Value Management System (EVMS) procedures, and policies; apply EVMS processes/procedures/tools to their assigned project; generate baseline and contract performance reporting data; work with the MPM and MS Project tools to update budget and forecasts.
As a member of the Business Operations and Services team you will gain experiences in Rates & Budgets, Accounting, Software Support Services, International, Estimating & Pricing, Customer Facing Business Management, Subcontracts, Sourcing and Procurement, and others.  These opportunities will expose you to various functions within the full life cycle of business management functions supporting enterprise shared services.
As a member of the Supply Chain / Procurement team you will be given the opportunity to participate in multiple assignments which may include General Procurement, Small Business Administration, Sourcing, Supply Chain Planning Analyst, and others.