Launching Your Creative Career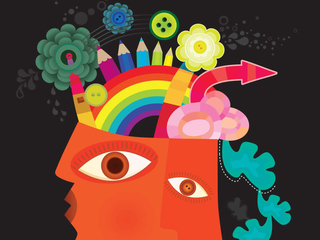 If you're an aspiring artist or media professional, you already know that there's no foolproof formula for building a career in creative fields. Success takes... well... creativity. That is, you'll need to apply an open-minded, entrepreneurial approach when it comes to launching your career. The tactics below are a great place to start. 
Expand your repertoire. You're already building a solid foundation in your coursework. What additional skills could make you more versatile and competitive as an applicant for creative jobs? Could you deepen your web design skills, learn search engine optimization, delve into a new animation tool, take up podcasting? Talk to professors, recruiters, alumni, and other working professionals about what's hot in your industry.
Build your personal brand. Put those creative skills to use in developing an online portfolio and/or demo reel that showcases not only your work, but your aesthetic. Make sure your resume, cover letter, and any other documents fit the brand, too. And what about social media? Consider devoting at least one of your platforms to sharing your creative work and other content related to your field.
Freelance. Especially if you haven't yet had an internship, freelancing can be a fantastic way to build your portfolio, connections, and experience with producing real work for real clients. You can share your services by word-of-mouth, or seek clients through websites like Upwork and Fiverr.
Connect with other creatives. Many (if not most!) creative professionals got their first big career opportunity through people they know. Consider joining a professional association specific to your area, such as AIGA (for designers) or the Public Relations Student Society of America. Many of these host networking events just for students and new professionals. You can also connect with UMBC alumni in creative industries through the newly launched Retrievers Connect platform.