Facilities Management Hiring an Undergraduate Full Time
Work as an Architectural/Engineering Project Assistant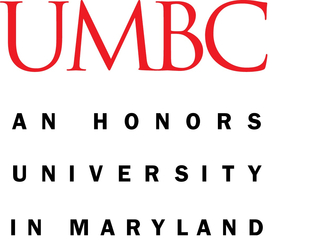 UMBC's Facilities Management units for Planning and for Design & Construction seeks to employ responsible and dependable undergraduate students to start work full‐time as early as May 25, 2017. 
Primary position goals include:  
Provide Project Manager (PM) support with specific projects occurring across campus  
Field‐verify existing building conditions  
Maintain floor plans and space inventory for the campus' academic and residential buildings  
Organize project archival materials 
The specific duties will include:      
Utilize AutoCAD Architecture to maintain building floor plans  
Utilize Microsoft Excel to maintain the campus space inventory  
Survey buildings with various measuring devices, and photo‐documentation 
Provide PM support which includes a range of tasks such as extracting data from construction drawings, photographing areas of campus, observing and documenting site and building features, developing and/or modifying spreadsheet data, verifying cost data, researching design and construction data via Internet or phone calls, making deliveries, and scanning and compiling project information.  
Sort, file and organize completed design and construction project files
Enter project information into a Microsoft Access database for easy access and retrieval  
Various work relating to the UMBC Facilities Master Plan 
The ideal candidate understands spatial relationships, reads and understands floor plans, quickly learns new software applications, and understands building design and construction.
Work will be fast‐paced and deadline‐driven; and accuracy is critical. 
Candidates are anticipated to be full‐time (35‐40 hours per week) during summer 2017. Selected candidates may have the opportunity to continue part‐time (up to 20 hours per week) during the fall 2017 semester. There is a possibility that the selected candidates can remain in this position until graduation if they prove themselves to be responsible and dependable. Possible work hours are Monday – Friday between 7:30 am and 5:30 pm. Weekend and evening hours are not available. Selected candidates will be permitted to start part‐time before spring 2017 semester ends. A valid driver's license is preferred to utilize state vehicles during work hours. 
This is an undergraduate position.  Graduate student applications will NOT be considered. 
Resumes and cover letters received will be reviewed, and a short‐list of candidates will be selected for interviews. 
Experience with AutoCAD; Adobe Creative Suite; and Microsoft Excel, Access and Word are desirable; but lack of experience in these areas should not be a deterrent to applying for the position.  If interested, email a resume and cover letter to
hbishop@umbc.edu
addressed to Heather Bishop, Facilities Planner.